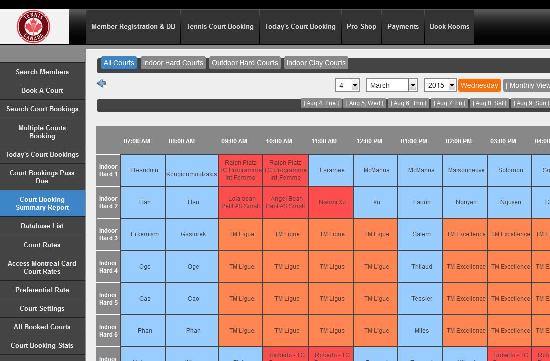 Tennis Canada required a new bi-lingual "state of the art", online facility management solution with latest generation capability for their Stade Uniprix Centre located in Montreal, Quebec.
The Uniprix Stadium is a large complex comprised of 28 indoor & outdoor tennis courts. The Stadium hosts many varied events and tournaments, including their signature Rogers Cup which is an ATP 1000 level event.
Tennis Canada required a capable online platform that could support complex bookings & fee calculation processes for the multitude of uses & players that the facility accommodates for users such as Tennis Quebec & Tennis Montreal etc. Sophisticated reporting was required to address the City of Montreal requirements for court usage subsidy data.
In response Jegysoft consulted with, developed, constructed and currently hosts for Tennis Canada a fully functional bi-lingual flexible online solution that automates all business functions and booking/payment/reporting processes as required at this facility by Tennis Canada.